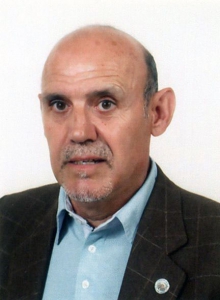 The Jewish Museum David Melul welcomes you with open arms.
We are located in Bejar, a city on the south from the province of Salamanca, Spain, with a remarkable Jewish past. The presence of Sephardic Jews in the old Duchy of Bejar was recorded since, at least the 13th century, and lasted until their expulsion from the Kingdom of Castile in 1492. For the next 200 years the infamous Inquisition persecuted some of Bejar's secret Jews (those who maintained – or were accused of maintaining the traditions and practices of their ancestor's faith). By the 17th century, there was no trace of the Jews of Bejar.
More than 300 year later, by Mid-20th century, a young Jewish man from Melilla (a Spanish city in North Africa) David Melul, arrived in Bejar. He came to study Textile Engineering. David spent several years in Bejar, where he made many friends and participated in public affairs in the prosperous city. Upon graduating, David Melul he moved to Catalonia, but he never cut his ties with Bejar. Indeed, he was the main sponsor and patron of the Jewish Museum of Bejar, which opened its door in 2004.
From its inception, the Museum became a place for sharing knowledge about Judaism, the history of Jewish Bejar, the presence, legacy and contributions of the Jews of Bejar and especially the legacy of those forced to abandon the city whose descendants still carry its name on their last names: Beja, Behar, Becerano, Bicerano and so on.
We invite you to visit our museum.
Antonio Avilés Amat.
Museum Director